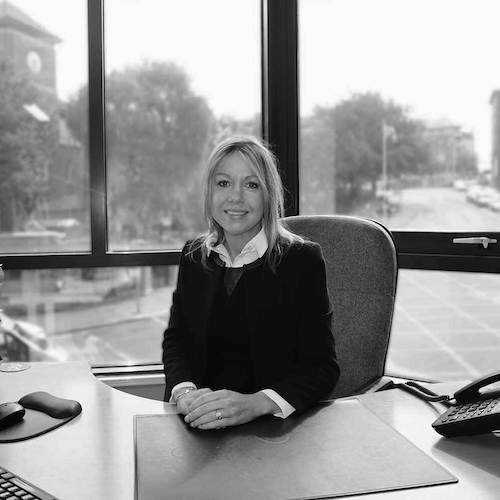 Sadhbh Burke, Senior Associate
Sadhbh obtained a degree in Business and Economics from Trinity College Dublin and since qualifying as a solicitor with our firm over 13 years ago she is now an accomplished litigator advising clients on litigation at all levels ranging from Medical Negligence, Personal Injuries, Family, Probate, Judicial Review and Commercial as well as General Litigation.
She has handled many successful high-profile Medical Negligence cases dealing with issues ranging from Obstetrics & Gynaecology, Orthopaedics, Accident & Emergency Negligence, Surgical Negligence and Delayed Diagnosis.
Sadhbh has also many years experience in all areas of family law to include negotiating separation agreements, judicial separations, divorces, access and custody arrangements, maintenance issues, domestic violence issues, barring orders and dispute resolution. She provides guidance and support to clients in achieving the best outcome and result possible for them in difficult circumstances.
Sadhbh has extensive conveyancing experience advising clients purchasing and selling their homes, investment properties and commercial properties and assists clients with the banking/mortgage aspects of their transactions. She also deals with complicated title issues including difficulties with purchasing freehold title, ground rents, planning, rights of way and boundary issues. Sadhbh also acts for both landlords and tenants in drafting and negotiating commercial leases in relation to restaurant premises, offices, industrial units and retail units.